Our Faculty
All teachers at the Claire School of Dance are performing artists as well as experienced teachers. Our teachers have performed at Houston Ballet, Ballet West, Hubbard Street, Dominic Walsh Dance Theater, Alley Theatre, Diverseworks, and abroad.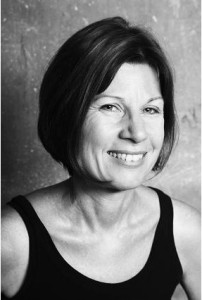 Roxanne Claire
Roxanne Claire is the owner and director of the Claire School of Dance, and director of Summer Magic art camps. A regular contributor to Dance Studio Life magazine, Ms. Claire is also a writer, choreographer, photographer, and video artist.
A certified teacher in the American Ballet Theatre National Training Curriculum, (primary through Level 3), Ms. Claire received her training in modern dance in Paris, where she studied extensively with Jean Gaudin and Ruth Barnes. Also part of her background are workshops with Carolyn Carlson, Suzanne Linke, Angelin Preljocaj, Mark Morris, and Sean Curran. She received her training in classical ballet in Omaha, Nebraska, from Valerie Roche (Royal Academy of Dance, London).
With over 20 years of teaching experience, Ms. Claire has developed and trained others in her own curriculum for teaching dance and movement to small children. As director of Summer Magic, she has developed art curricula for a variety of camps. Recipient of a Diverseworks residency, Ms. Claire's work has been shown in Houston, San Francisco, and abroad. In addition to her personal choreographic work, Ms. Claire has produced and directed annual productions of her New York Nutcracker, an original production for Claire School of Dance students, since 2002.
Ms. Claire's video work has been shown at film festivals both in Houston and abroad. Ms Claire was the recipient of a Texas Filmmakers Grant for her video, Ritual of Remembrance. You can see some of her work online at roxanneclaire.com.
Claire School of Dance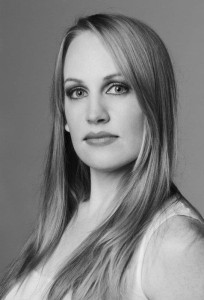 Ashley Horn
Ashley Horn is a dancer, choreographer, filmmaker, costume designer, dance educator, and artist from the Houston area. She has shown choreography and films at ACFD, The University of Houston, Big Range Dnce Festival, The Texas Weekend of Contemporary Dance, Third Coast Dance on Film Festival, The Houston Fringe Festival, and Dance Month at the ERJCC among other venues and events.
She has had the opportunity to perform in works by Frame Dance Productions, Suchu Dance, FrenetiCore, Dancepatheater, Rebakah Chappell, and others. She has created costumes for FrenetiCore, Frame Dance Productions, Sol Y Luna Dance, The University of Houston Honors College, Sara Draper, and her own works.
Ashley is the co-founder and curator of Motion Captured: An Evening of Dance on Film at the ERJCC as a part of Dance Month. In 2012, Ashley was a recipient of an individual artist grant from the Houston Arts Alliance to create an evening-length dance film, Wanderland.
Ashley was named one of the 100 Creatives of 2013 by the Houston Press. Recently, the Houston Press named her as #3 on the top 10 Houston of 2014.
Claire School of Dance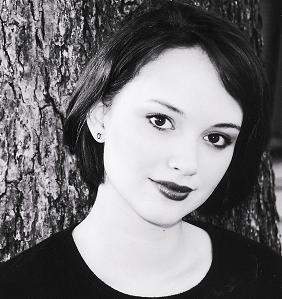 Melissa Pritchett
Melissa Pritchett is an Alley Theater Company Artist who has appeared in The Farnsworth Invention, Rock 'N'Roll, Eurydice, Cyrano de Bergerac, Othello, Death on the Nile, Treasure Island, Hitchcock Blonde, Much Ado About Nothing, Black Comedy, Witness for the Prosecution, The Miser, The Pillowman, After the Fall, and A Funny Thing Happened on the Way to the Forum.
Other theatre credits include Broadway 2003 (directed by Ann Reinking at Tampa Bay Performing Arts Center), Beauty and the Beast, Brigadoon (Theatre Under the Stars), Fiorello!, Pal Joey, On the Town (Bayou City Concert Musicals) and Footloose (Great Caruso).
As a dancer, she was a principal dancer for Longview Ballet Theatre and locally with Sparacino Company Dancers. Her training includes the Broadway Theatre Project 2003 with Ann Reinking and Ben Vereen. In addition to choreographing for the Claire School of Dance, she has choreographed several shows for Bayou City Concert Musicals including One Touch Venus, Finnian's Rainbow and Fiorello!
She holds a B.F.A. in Musical Theatre from Sam Houston State University.
Claire School of Dance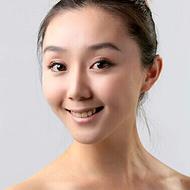 Renee Li
Renée YiRan Li is a dancer, choreographer, and teacher. Formerly with the National Ballet of China and The Hong Kong Ballet as a dancer and choreographer, she also taught for the Hong Kong Ballet. She has a master's degree in dance education from The Hong Kong Academy for Performing Arts as well as an M. F. A from New York University Tisch School of the Arts. A certified instructor of the ABT curriculum (Pre-Primary through Level Five), Renée is also certified to teach yoga, Pilates, Zena Rommett Floor-Barre, Gyrotonic and Gyrokinesis.
Claire School of Dance