Our Faculty
All teachers at the Claire School of Dance are performing artists as well as experienced teachers. Our teachers have performed with Houston Ballet, Ballet West, Hubbard Street, Dominic Walsh Dance Theater, Alley Theatre, Diverseworks, and abroad.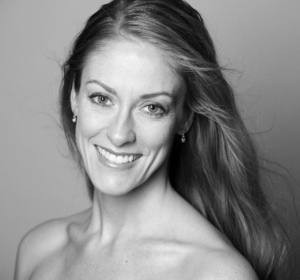 Marian Butler
Marian Butler trained exclusively with Houston Ballet Academy and joined the company under Ben Stevenson as an apprentice in 1994. In 1995, she joined American Ballet Theatre as a corps de ballet member. Her repertory with the company included Emilia in Othello, Helena in The Dream, The Cowgirl in Rodeo, The Youngest Sister in Pillar of Fire, Stepsister and Summer Fairy in Cinderella, and The Old Mother in The Green Table. She also performed featured roles in Symphonic Variations, Aires, In The Upper Room, Company B, Theme and Variations, Black Tuesday, Gong, Sinfonietta, and workwithinwork.
She created roles in ballets such as, Rabbit and Rouge by Twyla Tharp, Chamber Symphony by Alexei Radmasky, Artemis by Lar Lubovitch,
Everything Doesn't Happen At Once by Benjamin Millepied, and Thirteen Diversions by Christopher Wheeldon.
Marian danced featured roles in the telecast on PBS Great Performances: Dance In America of Sir Fredrick Aston's The Dream, Kevin McKenzie's Swan Lake and Anne Marie Holme's Le Corsaire.
In 2015, Marian retired from ABT. Since then, she has taught ABT's Studio Company and currently teaches private lessons. She is also trained and certified in Progressive Ballet Technique.
Claire School of Dance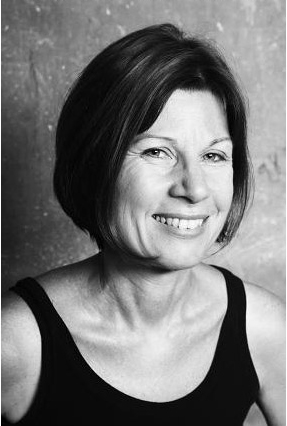 Roxanne Claire
Roxanne Claire is the owner and director of the Claire School of Dance, and director of Summer Magic art camps. Ms. Claire is also a writer, choreographer, photographer, and video artist.
A certified teacher in the American Ballet Theatre National Training Curriculum, (primary through Level 3), Ms. Claire received her training in modern dance in Paris, where she studied extensively with Jean Gaudin and Ruth Barnes. Also part of her background are workshops with Carolyn Carlson, Suzanne Linke, Angelin Preljocaj, Mark Morris, and Sean Curran. She received her training in classical ballet in Omaha, Nebraska, from Valerie Roche (Royal Academy of Dance, London).
With over 20 years of teaching experience, Ms. Claire has developed and trained others in her own curriculum for teaching dance and movement to small children. As director of Summer Magic, she has developed art curricula for a variety of camps.
Recipient of a Diverseworks residency, Ms. Claire's choreographic work has been shown in Houston, San Francisco, and abroad. In August 2018, she was invited to perform at the International Festival for Contemporary Dance in Mexico City.
In addition to her personal choreographic work, Ms. Claire produced and directed annual productions of her New York Nutcracker, an original production for Claire School of Dance students, from 2002 to 2015.
Ms. Claire's video work has been shown at film festivals both in Houston and abroad. In September 2018, one of Ms. Claire's videos, "Marked," was shown at Frame x Frame Dance Film Festival, a co-production of Frame Dance and Houston Ballet. Ms Claire was the recipient of a Texas Filmmakers Grant for her video, "Ritual of Remembrance."
Ms. Claire also holds a J.D. from the University of Nebraska.
Some of Ms. Claire's work can be found online at roxanneclaire.com.
Claire School of Dance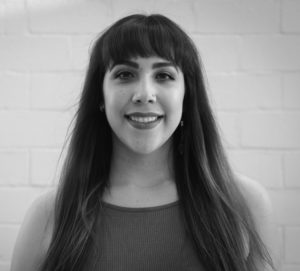 Cynthia Garcia
Cynthia was born and raised in El Paso, Texas and has a background in acting, singing, and dancing. She's received a Master of Fine Arts Degree in Dance from Sam Houston State University, a Bachelor of Fine Arts Degree in Dance Performance from the University of Texas at El Paso, and an Associate of Arts Degree from El Paso Community College.
Her dance training includes 21 years experience in styles such as Tap, Jazz, Modern, Ballet, Hip-Hop, Folklorico, Flamenco, and Aerial Silk. Cynthia has taught various levels of Tap, Jazz, and combination classes at The British Ballet Academy, Sam Houston State University, The Houston Metropolitan Dance Center, and Claire School of Dance.
Cynthia has also had work presented at the American College Dance Association, Comedy Dance Festival, and Bailando Dance Festival. She has had the pleasure of dancing for artists such as Sean Curran, Erin Reck, Dionne Noble, David Deveau, Andrea Vazquez-Aguirre, and Myron Nadel. She has been seen in shows such as Chess, In The Heights, Monty Python's Spamalot, West Side Story, Singin' In The Rain, The Producers, and VIVA! El Paso.
Cynthia has a love for all things art and embraces her theatrical and collaborative voice as a part of her creative soul.
Claire School of Dance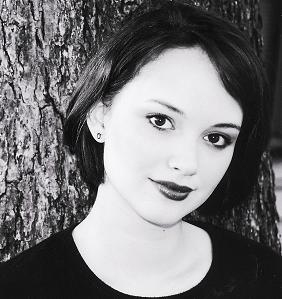 Melissa Pritchett
Melissa Pritchett is an Alley Theater Company Artist who has appeared in The Farnsworth Invention, Rock 'N'Roll, Eurydice, Cyrano de Bergerac, Othello, Death on the Nile, Treasure Island, Hitchcock Blonde, Much Ado About Nothing, Black Comedy, Witness for the Prosecution, The Miser, The Pillowman, After the Fall, and A Funny Thing Happened on the Way to the Forum.
Other theatre credits include Broadway 2003 (directed by Ann Reinking at Tampa Bay Performing Arts Center), Beauty and the Beast, Brigadoon (Theatre Under the Stars), Fiorello!, Pal Joey, On the Town (Bayou City Concert Musicals) and Footloose (Great Caruso).
As a dancer, she was a principal dancer for Longview Ballet Theatre and locally with Sparacino Company Dancers. Her training includes the Broadway Theatre Project 2003 with Ann Reinking and Ben Vereen. In addition to choreographing for the Claire School of Dance, she has choreographed several shows for Bayou City Concert Musicals including One Touch Venus, Finnian's Rainbow and Fiorello!
She holds a B.F.A. in Musical Theatre from Sam Houston State University.
Claire School of Dance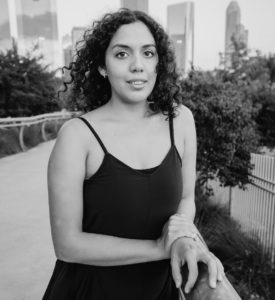 Holda Torres
Holda began her training in Mexico City under the direction of Paloma Zepeda Novelo. She began her classical training in the cuban technique and then moved into the Royal Academy of Dance program. She has successfully completed the Royal Academy of Dance graded exams from Pre-Primary to Advance 2.
Holda was a dancer with Allegro Ballet of Houston under the direction of Glenda Brown, Peggy Girouard and Vanessa Brown. Allegro gave Holda the opportunity to dance regionally and nationally at the Regional Dance America Convention and internationally with Young Tanzsommer tour in Austria. She has had the opportunity to perform professionally with regional companies in the Greater Houston area and the U.S., as well as work with world-known Master Teachers such as Laura Alonso, John Magnus, Thom Clower, Jennifer Medina, Paula Weber, Lynn Wallis, Ana Jurado, Albert Cataffi, Leslie Jane Pessemier.
Holda completed her Certificate for Ballet Teaching Studies (CBTS) Programme in 2014 under the mentorship of Rocio Braggiato, and is now a Royal Academy Certified Teacher. R.A.D TC 797370. In April 2017 Holda completed the Progressing Ballet Technique teacher certification course taught by the PBT founder Marie Walton-Mahon. Holda is also an ABT® Certified Teacher, who has successfully completed the ABT® Teacher Training Intensive in Pre-Primary through Level 3 of the ABT® National Training Curriculum. Holda is currently attending University of St. Thomas in Houston where she is working on obtaining a BFA in Dance.
Claire School of Dance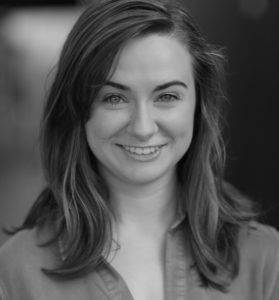 Melanie Hovis
Melanie received her dance training at Ballet Austin. Currently on staff with Houston Ballet's Outreach Program, Melanie has pedagogy certificates from both Ann Green Gilbert's Creative Dance program in Seattle and from Progressing Ballet Technique.
Her performing background ranges from ballet ("The Nutcracker," "Tarantella,") to touring with Weird Al Yankovic.
At the Claire School of Dance, Melanie teaches creative movement as part of our Early Childhood Program.
Claire School of Dance