We have dance programs for adults, too!
We offer weekly ballet and tap classes for adults at our Grace United studio. Adult classes follow a different schedule than children's classes, generally running throughout the year. We recommend calling the office to confirm class schedules.
Ballet
Intermediate/advanced ballet classes are held Sundays noon to 1:30.  Sunday classes are taught by a rotating schedule of teachers, generally current or former members of Houston Ballet.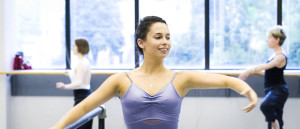 Drop in rate for 90 minute adult ballet classes is $20.  Class cards are available for $150 for 10 classes or $90 for 5 classes. Cards may be used for Tuesday, Saturday or Sunday classes. Cards are valid for 4 months.
Modern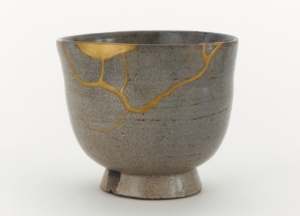 Offered 10 a.m. to 11 a.m. on an alternating week basis as well as a bi-monthly weekend afternoon, kintsugi, a gentle modern class, includes a luscious floor barre and  lively-but-not-strenuous center work. FREE.  Upcoming dates include February 11 and 25, 2020, 10-11 a.m., as well as March 8, 2020, 2-3 p.m.
Floor Work
Floor barre allows for focused work on core strength and proper placement without straining hip joints. Our next workshop, on Bartenieff Fundamentals, will be held Sunday, February 16, 2020 2-3:30 p.m. This master class will be taught by Dana Nicolay, a professor of dance at Sam Houston State University. With an MFA in dance and certification through Level 5 of the ABT National Training Curriculum, Nicolay is a former member of the Royal Winnipeg Ballet, Houston Ballet, and Dayton Ballet, among others, and is a certified Laban/Bartenieff Movement Analyst. Bartenieff Fundamentals is a set of principles for "corrective body movement" that have become a common integral part of contemporary dance training and technique. The fee for this class is $20.
Afro-Cuban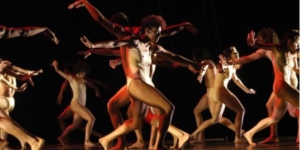 CSD is regularly host to workshops in Afro-Cuban dance taught by Alexis Zanety, former principal of Cuba's Compañia Nacional de Danza Contemporanea. Watch this space or like our Facebook page for upcoming dates.
Tap
Our Grace United studio is also home to Tap Classes with Sara Draper.  Classes include
Introductory Tap
Beginning I Tap
Beginning II Tap
Intermediate Tap
TapAerobics
Occasional Tap Master Classes and special events
For more information, current schedule information, registration, and other details, please visit TapHappyDance.com or call  832-995-9004.