Classes Resume in the New Year
Classes resume Monday, January 3rd. We look forward to seeing everyone in class!
Recital Date Set: May 22nd
Students in preballet and up are invited to participate in our end of year recital. Permission slips and parent info sheets will be emailed to parents the week of January 3rd.
Recital Permission Slips Due Jan. 29th
Permissions slips, scholarship requests, and opt out notifications for the May 22nd recital are due January 29th.
Cold Weather Attire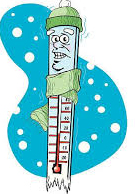 Imagine! Houston weather actually acting like winter!  With lower temperatures, we recommend that students dress a little more warmly for class. Close-fitting sweaters and leggings or leg warmers are welcome in class on those "winter coat" days.
 Summer Dance
Registration for summer classes and camps is now open! The popular Disney Princess, Cinderella and On Your Toes Ballet camps, as does the Samson arts & nature camps. Up Up & Away! returns with a focus on Europe and Africa! Space is limited. Be ready to reserve your spot!
Samson Academy 2022/23
Samson Academy, our micro school, is now accepting applications for the 2022/23 academic year. Whether your child needs extra support or extra challenge, we offer the individual attention you want for your child. Our full curriculum includes language arts, math, science, social studies, art, French, cooking, and gardening. Our hands-on approach makes Samson Academy a place where kids LOVE to come to school!
Contact us today for more info!