No Classes On Halloween
It is CSD policy, after consultation with our parents, that we do NOT hold any classes Tuesday, October 31. Happy Trick or Treating!
Trick or Treat – UNICEF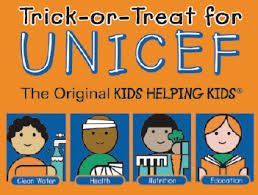 Bring your dimes and quarters to dance class — we will again be collecting donations to UNICEF. You can also ask your teacher for a UNICEF donation box and turn it in after Halloween. The Claire School of Dance will match the Trick or Treat for UNICEF donations. And it's fun!
Costume Sale: Oct. 21st
We are downsizing our storage unit! Selected costumes and props will be on sale at our Grace United location Saturday, October 21st from 9 am to 11:30 a.m. ONLY.  Cash only.
Oct. Unit Study – Les Ballet Russes
Our October unit study focuses on Les Ballet Russes. Formed by impresario Sergei Diaghilev, Les Ballets Russes is widely regarded as the most influential ballet company of the 20th century due to ground-breaking collaboration between such  artists as composer Stravinsky Debussy, and Satie, artists Kandinsky, Picasso and Matisse, and costume designers Leon Bakst and Coco Chanel.
Dance in Houston
Oct. 19. Lila Downs: Dia de Los Muertos 7:30 p.m. Jones Hall. Info/tix: performingartshouston.org.
Oct 27 & 28. Step Afrika!: Drumfolk. Wortham Theatre.  Info/tix: performingartshouston.org.