July Summer Camp Added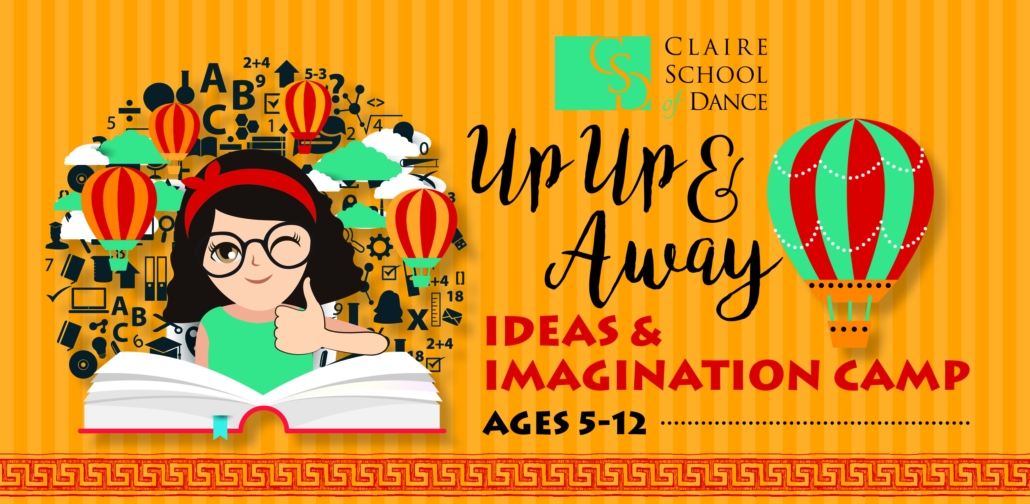 Up Up & Away, our newest camp, is back on the summer schedule. Although we had cancelled most summer programs, so many parents reported that their children wanted another virtual camp that we have re-instated Up Up & Away, now to be held the week of July 27-31 in two sessions. The 10-11 a.m. camp is for 5-8 year olds and the 11 a.m. to noon camp is for 9-12 year olds.
Want more info? Whirl through time with Professor Bonadventure (AKA Ms. Claire) in this highly interactive virtual camp. Story time, crafts, and brain teasers — are YOU trickier than Ms. Claire ? Oops,  we mean, than Professor Bonadventure? Registration for this camp is open NOW.
Private Lessons Available
CSD teachers are available for both private in-studio classes and online zoom ones. Email us if interested.
Fall Registration Open Now
With a requirement for smaller classes foreseen for fall, we are encouraging parents to reserve their spots by enrolling now. We will not take payment until sometime in August. We will notify parents before processing any payment.
NEW! Samson Homeschool Academy

The Samson Homeschool Academy (SHA) is coming to CSD! Samson Homeschool Academy will include both micro live classes (maximum 4 children) and Zoom classes for students K through Grade 5.
Parents will have the option of live only, zoom only, and hybrid programs, as well as choosing the number of weekly classroom days.
Teachers include Ms. Claire, B.A. J.D. and long-time homeschooling mom, and Skyler Sinclair, certified teacher. Sandra Walton is an experienced tutor for dyslexic readers.
Keep an eye out for more information in mid July!
A Big Thank You!
Thank you to all those who participated in our zoom spring semester as well as those who so graciously moved to Zoom for summer camps.
We wouldn't be here without you!
/wp-content/uploads/2014/04/CSDlogo-300x86.png
0
0
MsClaire
/wp-content/uploads/2014/04/CSDlogo-300x86.png
MsClaire
2020-06-28 11:31:12
2020-06-28 11:36:53
July 2020