Fall Classes Start September 6th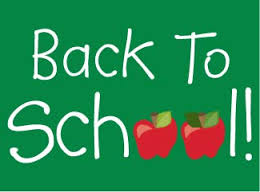 Our academic school year begins Tuesday, September 6th  and runs through Saturday, May 13th.
 New Parent Handbook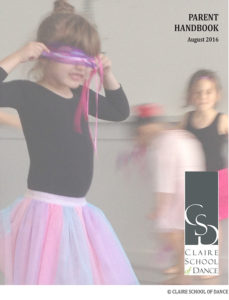 To keep parents better informed, we have created a downloadable CSD Parent Handbook. Get your copy here: http://clairedance.com/wp-content/uploads/2016/08/CSD-parent-handbook816.pdf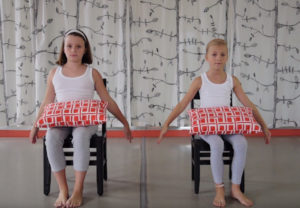 New CSD Video
In what is now a CDS summer tradition, we are proud to announce Pillow Chair, our latest video project, which can be seen here: https://www.youtube.com/watch?v=35Fg4SejF98
Congrats, Contessa and Vivienne!
Congratulations are in order for our newest Spotlight students, Contessa Moore and Vivienne Roselius, seen here in our latest video project, Pillow Chair. Contessa and Vivienne have been students at CSD for 7 years. Last year, taking class twice a week, they zipped through Level 2 and this fall start Level 3. Read more on the home page of our website!
Congrats Miss Rose!
In addition to completing her MFA at the University of Oklahoma this spring, our Miss Rose is now coordinator of the newly revamped Children's Division at Central Pennsylvania Youth Ballet, one of the country's most renowned ballet schools. Miss Rose taught for CSD for several years before moving to Houston Ballet Academy and Kansas City Ballet Academy. Way to go, Rose!
Adult Classes
Claire School of Dance also offers dance classes for adults!
Pilates classes, which strengthen back and ab muscles, remain on Tuesday evenings 7:30-8:30 pm.
Our Sunday intermediate/ advanced  ballet class remains  noon to 1:30 at Grace United.
Our Adult beginner modern class, moves to Thursdays 6:30-7:30. This class plays with both gravity and rhythm and is accessible to everyone.
All adult classes are at Grace United and are pay as you go. Come join us!
Dance in Houston
September 23. David Parsons. SPA. Wortham Theater. Info: spahouston.org.
/wp-content/uploads/2014/04/CSDlogo-300x86.png
0
0
MsClaire
/wp-content/uploads/2014/04/CSDlogo-300x86.png
MsClaire
2016-08-17 17:42:04
2016-08-17 17:42:04
September 2016